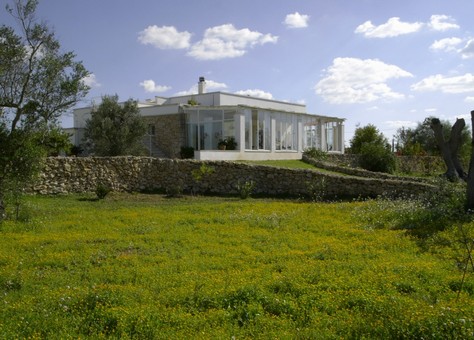 Accomodation
The agritourism accommodations of Faresalento consist of two adjacent constructions built for the agro-tourism activity, as well as Villa Zefiro, the main house.
A one-floor building, situated in the East side of the property, is composed of two apartments and two double rooms.
Our two-storey building located on the West side of the property consists of two double suites on the ground floor. Our largest apartment is located on the first floor, with exclusive use of an ample terrace.
Every unit has a well-equipped and shady outdoor private area.
June 2015 we opened the pool reserved only to the guests of the agritourism Faresalento.
All the terraces are equipped in order to grant our guests moments of total relaxation, surrounded by the sounds of the countryside and by the beautiful landscape marked by the vast olive trees plantations reaching as far as the coast.
Breakfast is servede on the large porch of the main house.
From the terraces you can admire the beautiful Gallipoli bay, Sant'Andrea Island and the old city of Gallipoli.
The buildings have been constructed in class A and they are heated and cooled with new-generation thermal systems.
Rooms and apartments have WI FI connection.
For further information about the accommodations you can visit the corresponding webpage.